Science Tuition In Singapore
Professional Home Tutors For Intensive Private Tuition In:
Primary 3 Science
Primary 4 Science
Primary 5 Science
Primary 6 Science
PSLE Science
Face-To-Face, Online or Hybrid/Blended Lessons
Secondary 1 Science
Secondary 2 Science
Secondary 3 Science
Secondary 4 Science
GCE O Level Science
Face-To-Face, Online or Hybrid/Blended Lessons
Making Sense Of The World Around Us (And The Science Syllabus) Can Be A Magical Experience For A Bright Young Mind.
Science Tuition In Singapore Inspires And Excites Our Students To Learn Skills And Knowledge That Result In Higher Grades
With Over 14,500 Experienced And Qualified Tutors Who Specialize In Teaching Only Science, We Are Here To Solve Your Grade-Improvement Needs Once And For All
If Knowledge Is Power, Then Learning Is Your Superpower
You can create habits and routines that lead you directly to better grades.
Operate at your sharpest level. Learn advanced techniques. Each technique leads to another and you will unblock any confusion and uncertainty that you are experiencing in the complicated Science chapters. 
Science is an important subject in primary school. It builds the foundation for your Science subjects in secondary school, where you will be learning biology, physics and chemistry. 
Home tutors from Science Tuition In Singapore will teach you how to remember facts, figures and terminology.
You can eliminate forgetfulness and carelessness.
With the right skills, your grades do not have to be fixed, falling, or limited.
Impress yourself, your school teachers, classmates and your parents with your new Science vocabulary and grades.
Today can be the start of something absolutely extraordinary. 
It Is Entirely Possible To Learn How To Learn Science
Start to thrive.
After home tutors from Science Tuition In Singapore have helped you to master and analyze the crucial content in your Science syllabus, we will help you enhance your trained memory and how to apply the knowledge in your trained memory to the difficult exam questions.
Each of the profiles of shortlisted tutors we show you have scored an A in their own Science exams. They attended a good university, and majored in a Science-related subject.
They also have between 2 to over 30 years of Science tutoring experience, almost all of which are at the same academic level that you are seeking tuition in.
Your expert private tutor from Science Tuition In Singapore will teach you a productive combination of tools, tips, creativity, rapid learning, recall, and problem solving protocols that you can easily learn, in order to improve and refine your understanding of Science.
They can teach you how to give the right answers and achieve ideal outcomes for your homework, tests and exams.
This will help you score higher marks.
3 Quick And Easy Steps To Finding The Right Tutor:
Complete our simple form in
3 minutes
Receive tutor recommendations of 4 to 10 experienced and dependable tuition teachers within 24 hours
Select your Science tuition teacher, and begin the first lesson as soon as tomorrow
Reliable Professional Tuition Teachers
Choose And Hire Tutors With Proven Track Records
Tutors: Please Ensure That You Have Registered At https://sciencetuitioninsingapore.com/find-science-jobs-many-today-latest
We Are Not Able To Accept Any Tutor Registrations Through This Hire Tutors Form. Thank You
Science Tuition In Singapore
100% Of Our Tutors Have Between 2 To Over 30 Years Of Tutoring/Teaching Experience
Our founders are two First Class Honours graduates from Cambridge University. Our professional tuition coordinators include MOE Senior Teachers/Heads of Departments, and a recipient of an Outstanding Science Teacher Award.
We are very familiar with what students need, in order to quickly gain marks.
Science Tuition In Singapore's large tuition teacher team includes tutors with PhD's, Master's, Bachelor's, university undergraduates, NIE-trained current or ex-MOE teachers.
Home tutors from Science Tuition In Singapore know how to bring out the best in every student. We tailor lessons according to your unique learning needs and aptitudes. 
Our Science private tuition teachers have a proven track record of delivering higher grades, and always go the extra mile to help our students to improve, achieve and excel. 
Since 2013, tutors from Science Tuition In Singapore have been guiding our students to approach challenges with confidence and sound scientific skills.
The MOE Syllabus Keeps On Evolving And Changing
The Science home tutor you choose needs to be familiar with the latest updated syllabus so that they can teach you correctly.
After all, you wouldn't want their teaching to contradict what is being taught in school, or what is required in your important exams.
Science Tuition In Singapore always emphasizes and prioritizes the tutoring track record, familiarity with the current syllabus and teaching ability of each tutor we include in our team, so you can be sure that your tutor is highly experienced in teaching the most current Science syllabus. 
Peace of mind happens when you know that you will consistently do well in Science.
Select a competent home tutor, and you will see an improvement in results very quickly.
Memorising The Entire Textbook Does Not Lead To Good Grades In Your Science Exams
The questions in the exams now require advanced thinking process and analytical skills. 
Therefore, randomly memorising the textbook does not work in Science exams anymore!
Some parents tell us that their child was reaching a breaking point, because they were so unhappy with their grades. Science had become a constant struggle. 
A struggle to understand, a struggle to remember, a struggle to learn, a struggle to focus and concentrate. 
If you do not work on your foundational knowledge, the problem will snowball and you have difficulty in scoring well for your PSLE and GCE O Level.
In order to score higher marks for each test and exam, you must fully develop your ability to acquire knowledge and apply it to new circumstances (ie. difficult exam questions that you had not practiced for, previously).
Science Tuition In Singapore helps students actualize their dreams of understanding their content clearly. 
Teaching Skills Of Our Tuition Teachers
Singapore's Most Respected Tuition Agency Specializing In Science Home Private Tuition
What We Are Very Good At:
Show step-by-step ways to solve the problems and to answer  the challenging questions
Giving friendly and helpful hints when guiding students toward the answers that the examiners are looking for
Explain using examples that are relevant and useful for answering test and exam questions
We use proven methods to help students to catch up from temporary dips in their grades
Our friendly, patient, nurturing, approachable, and positive teaching attitudes make the students feel comfortable during our lessons. It is possible to have fun, while learning complicated stuff
Extensive content knowledge. Private tutors from Science Tuition In Singapore can provide answers fast, whenever students feel confused by what they are learning in school
Clarifying the confusion, removing  students' misconceptions
We teach students how to avoid common/careless mistakes, and how to manage their time once they receive their exam papers
Giving different perspectives and better explanations, to help you clearly understand
Home tutors from Science Tuition In Singapore identify and emphasize important exam questions and topics, to ensure that the student is able to apply the new content
Learn ahead of the school syllabus, so that you have more time at home to revise, or to acquire advanced knowledge of Science
Engaging, and encouraging our students to complete their worksheets, and to work toward solving the problems
Teach new concepts every week, making difficult topics easier to understand. The  pace can be at the same speed that each chapter is taught in school, or slower/faster than the school syllabus. Benefits slow, average or fast learners
You no longer have to doubt your ability to score well in Science
A Reputation For Helping Our Students Gain Many Marks During Exams
Since 2013, Science Tuition In Singapore has become very well-known among parents and school teachers for helping our students achieve significantly higher grades and academic targets. 
Committed tutors from Science Tuition In Singapore focus on helping students gain the maximum marks for every school and national exam.
Our responsible and dedicated tuition teachers show our students the correct ways to answer difficult exam questions. 
We clearly explain what is required in the latest MOE Science syllabus, and show our students how to apply the knowledge that they had learnt from our tutors. 
Qualified tutors from Science Tuition In Singapore adopt an active learning approach, where students engage in critical and analytical thinking. 
Experienced tutors with proven track records encourage our students to ask us questions and steer our students toward improved grade performance via patient and clear explanations, guided analytical practice, and simple effective memory techniques. 
Science Tuition In Singapore Tuition Assignments Form
Find Science Jobs - Latest Today
Over 100+ New Tuition Assignments Daily
Parents: Please Ensure That You Have Registered At https://sciencetuitioninsingapore.com/hire-science-tutor-experienced-good
We Are Not Able To Accept Any Parent Registrations Through This Tutor Registration Form. Thank You
Singapore's Largest Tuition Agency Specializing In Science Assignments
Science Tuition In Singapore
Master Science Knowledge Application Using The PSLE (Primary School Leaving Examination) And The GCE "O" Level Syllabus
92% improved at least one grade within 3 months of lessons by Science Tuition In Singapore
71% scored an A for GCE O Level Science
73% scored AL1/AL2 for PSLE Science
We Strengthen Your Understanding Of Common And Challenging Exam Topics
Each one of our success stories is built on a strong foundation of knowledge and exam skills. 
Science Tuition In Singapore carefully handpicks our tuition teachers. 
The process is stringent. We require that each of our tutors have a strong history of helping their students' grades improve, before we shortlist them and show their profiles to parents to review.
Our tutors build content knowledge so that you can meet each of your academic milestones, assessment tasks or examination grade targets. We cultivate our students' skills to objectively analyse and evaluate complicated exam questions – and how to provide correct answers. 
Home tutors from Science Tuition in Singapore are determined, and will work hard to guide you to achieve your goals. 
Science Tuition In Singapore has a division that specializes in helping students who focus on teaching under-performing students. We have found that every student is able to do well in Science, once he or she clears the learning hurdles. It is our tutors' job and passion to find out what the hurdles are, so that you can be on your way to a much stronger pass, or continue to score distinctions.
The Outcome Of Practice Is Confidence. The Outcome Of Confidence Is Greatly-Improved Grades
Science Tuition In Singapore Is The Most Popular Home Tutor Agent, According To Parent Reviews
We conduct comprehensive checks on teaching track records, so that only qualified and capable tutors remain in our databases
As educators, we understand that the right teacher can change the direction of your grades, and how well you can do compared to your classmates. 
Our tutor coordinators therefore meticulously choose the most compatible teacher for each student, from our database of over 14,500 qualified and committed Science tutors. 
Science Tuition In Singapore was founded by two First Class Honours graduates from Cambridge University. 
Our professional tuition coordinators include MOE Senior Teachers/Heads of Departments, and an Outstanding Science Teacher Award recipient. We are very familiar with what students need, in order to quickly gain marks.
Science Tuition In Singapore caters to all academic levels, grade goals, and budgets.
We are the private tuition agency that has the best and most dependable Science tutors in Singapore, since 2013.
You can be confident of an increase in grades.
With an extensive database of more than 14,500 Science tutors, we are sure that we can find the most suitable tutor for you!
Looking For High-Quality Science Tuition Teacher?
Targeted at students in Primary 3 to Secondary 4, our Science home tuition teachers use the newest MOE syllabus, and our tutors will:
Give you the additional exposure to the world of Science through clear explanations and accurate descriptions
A common reason that students do not like Science is because their teachers in school are too fast or too slow when covering the syllabus. Tutors from Science Tuition In Singapore have 2 to over 30 years of teaching experience, and we will teach the syllabus at the pace you are most comfortable with.
Learn from experienced tutors
Give you confidence by preparing you well for your school examinations
Intensive revision, clarification of complicated content, avoidance of careless mistakes, include concepts/skills that are taught only at the best MOE schools. Depending on your preference and grade objective, your tutor from Science Tuition In Singapore can tailor each lesson according to your learning needs. Our teaching methods are proven to boost grades.
Improving students' grades. Since 2013
Ensure that our students have a strong grasp of the core concepts.
Students are often not able to discern which parts of the textbook are important. This might cause them to be shocked and then panic when encountering exam questions that are challenging. Tutors from Science Tuition In Singapore will ensure that you properly understand the essential concepts, and that you have the higher-order thinking and application skills to tackle the difficult questions. 
Learn important exam skills
With 1 to 1 Home Tuition From Science Tuition In Singapore, Bringing The Best Out Of Your Child Is Entirely Possible!
Juggling school work and co-curricular activities can be challenging.

We know how stressful it can be for both parents and students, and we want you to succeed with the right tutor and the best resources.

Education provides the opportunity for every child to eventually succeed as an adult, and meritocracy is the bedrock of our society.

Making the most of what is taught in the syllabus enables you to develop the necessary skills and aptitude for future careers and jobs.

It is for this reason that we started Science Tuition In Singapore, to ensure that students can receive the crucial help that they need to excel in school.


Qualities To Look For In A Science Tutor
To help you narrow your search, here are some essential qualities you should look for in a Science tuition teacher:
Tutors providing Science private tuition need to have a few years of experience teaching at the same academic level that you are in.  Having such relevant experience means that they are familiar with the syllabus and exam requirements of your academic level. This is why experience is the first thing you should look for when finding the right Science home tutor. 
With experience comes expertise, and such tutors are familiar with the common mistakes and misconceptions that other student at your level would typically make. Your experienced tutor will be able to tell you what to avoid and what to emphasize when you answer test and exam questions.
Science Tuition In Singapore has 14,5000 home tuition teachers. Each of them are experienced at teaching specific academic levels, and will be able to guide you on the best path to gaining more marks for your school tests and national exams. 
You can count on us to provide the best recommendation so you can choose a tutor that best fits your needs.
2. Ability To Spot Weaknesses
The best Science tutors understand the challenges that students face. They also use the tutoring sessions to identify the weaknesses of the student in each chapter. Once they have identified the causes of lower-than-possible-performance, they will work closely with the student to overcome these challenges and obstacles.
Science Tuition In Singapore has the biggest team of experienced and qualified Science home tutors. 
With their many years of experience, together with their expert knowledge of what students must do in order to improve on their mastery of Science (and therefore, increase their grades), our private tuition teachers can easily spot the vulnerable learning areas of their students and help them cultivate and enhance the skills that they must have, in order to gain higher grades. 
You will notice a significant improvement in results in no time.
3. Access To Additional Learning Resources
Our tutors have 2 to over 30 years of experience in conducting Science tuition. They have accumulated supplementary learning materials from  a range of top and average schools in Singapore. These materials will aid students in their learning journey and help them improve their science examination results.
Science Tuition In Singapore can ensure that our recommendations include information on whether the Science tutor will be providing learning resources. It will allow
you to make an informed decision so you can choose the right Science tutor for your child.
Science Tuition In Singapore: #1 Best Science Home Tutors For Each Student
There is a lot of content and concepts that need to be remembered when studying Science. Many students have difficulty in understanding these concepts and applying them when faced with increasingly demanding questions.
Every student has encountered several exam questions that their textbooks and school teachers had never covered.
Yet, some of your classmates were able to answer them and get full marks for those questions.
How did they do this? Because they have good Science tuition teachers who coached them well.
You Can't Go To The Gym Once And Expect To Be Fit Immediately
The best singers have a voice coach.
The best tennis players, soccer players have sports coaches.
They want to transform their OK performance to being capable of  extraordinary achievements.
Your Science coach will guide and encourage you with proven methods that are very specifically designed to jumpstart the way you should learn Science.
So that you can have better focus, greater productivity, and enhanced mastery of how you understand Science.
Tutors from Science Tuition In Singapore will help you avoid saying "I forgot what I needed to do, what I needed to write". These memory lapses are the most costly words in your academic life, and cause you to lose the opportunity to score higher grades.
Embrace The Joy Of Learning While Securing High Scores Every Year
Science Tuition In Singapore provides the complete range of Science home tuition for primary school, secondary school, PSLE and GCE O Level students.
Our team of highly qualified tuition teachers offers the best Science private tuition for these levels.
TRANSFORM AN ORDINARY RESULT TO A1
Science is Hard? Boring? Difficult to Understand?
That is THE impression students have! This attitude and fear explains why they score so badly!
Science Tuition In Singapore CHANGES ALL THAT.
Our approach has definitely helped our students acquire very impressive results since 2013.
Actually, it is a common occurrence for parents to come to us saying "How did YOU do it?!?"
Do contact us, and see how you can score better marks starting from now.
Reviews And Feedback By Parents & Students:
A huge improvement in grades and my confidence, after I attended just 4 tuition lessons. Ms Eng from Science Tuition In Singapore is able to simplify the question and explain what the question really wants me to be able to answer, using simple ways and adding relevant examples for me to easily understand.
It was really nice to have you as my science tuition teacher. Initially, I had no interest at all in science and my science teacher in school wasn't all that good in explaining what was in the textbook. So it was really quite difficult for me to understand some chapters. After starting home tuition by Teacher Angeline of Science Tuition In Singapore, I realized that science can be an interesting subject and is something worth understanding. Thank you for being a wonderful teacher who made science interesting!! I will do my best to get at least AL3 for my PSLE science ☺
So grateful for everything you taught me throughout this year, Mr Leong! I really appreciate the encouragement and care you gave me. Some of the Science content was getting a bit difficult and I wasn't sure if I could eventually score an A. I wanted to get into a good junior college so that I could apply for a reputable university in the United Kingdom. I got my A, and got into ACJC, along with my best friends. Very glad my mum contacted Science Tuition In Singapore when my grades were slipping.
Thanks for being a super great teacher and helping me build my confidence the past year or so. I am definitely more confident in science and understand a lot more, thanks to you hehe ☺
Mr Johnny from Science Tuition In Singapore was able to identify and zero in on my areas of weakness and guide me accordingly. He even stretched my ability by letting me attempt questions from the top schools. I scored an A for my PSLE Science and I am in Sec 2 now. I'm still being taught by Mr Johnny. Any student needing tutoring in Science should contact Science Tuition In Singapore. It will definitely be a worthwhile investment of your time and money in your child (says my dad)!
I remember the very first lesson, when I was nervous to meet you and try something new but you were so friendly and nice to me. I instantly had a feeling that my Science grades will get better, and that I would hate it less. From that first lesson, I had learnt something useful each time you were at my home. Whether it was from the syllabus, or exam tips and strategies, everything was relevant. My Science results last year were very disappointing, but now I feel excited to keep learning. Thanks Science Tuition In Singapore, for introducing us to Ms Grace. She is awesome!
I enjoyed Mr Kang's lesson. Once or twice a month, he would bring mini-tests for us to answer together. OK, for me to answer, while he gave helpful hints and reminders whenever I got stuck. This really helped me know which exactly are my weaker areas, and the type of answering skills I needed to brush up on. I used to get borderline passes. Now my grades are mostly B's and sometimes I get an A. I really appreciate Mr Kang's help! And of course thanks Science Tuition In Singapore for having a wonderful team of tutors and coordinators.
I got 80 marks for Science! From a Fail!!. I can't believe life improved that much, and I almost forgot the times I barely passed. Thank you for your guidance during each lesson and of course explaining everything in ways I can understand! You're very patient and committed to help me and your students! I'm very happy to have met you and learnt from you all these years! Thanks also for all the snacks in each lesson 🙂 Continue to be who you are - patient and kind! Yay! So lucky to have been taught by you! Thank you! Thank you Ms Yeo and Science Tuition In Singapore! Never thought I'd be able to regain my confidence in Science until I met you.
My mum and I would like to express our gratitude to you, Ms Yeong (of Science Tuition In Singapore). Thank you for your patience and kind understanding when clearly explaining concepts and topics to me. There are days when my mind really doesn't work so well because I was very tired due to CCA and having so much homework for most of my subjects. Your unwavering determination in addressing my concerns since Sec 3 has motivated me to study and revise every chapter in my Sec 4 Science textbook. I am confident of getting a B - and hopefully an A for my O Levels.
I am very thankful to have found Ms Yvonne from Science Tuition In Singapore, to coach my daughter, Sandra, in Science. Ms Yvonne is a very knowledgeable, competent and effective tuition teacher. Sandra always managed to just pass her Science in Secondary 3 before she was tutored by Ms Yvonne. With her coaching, Sandra started to understand the concepts better and was able to apply them while answering actual and mock exam questions. Sandra's grades went to B's and sometimes an A. Even her school teacher noticed the good improvement.
Before having tuition with Ms Ang from Science Tuition In Singapore, I only managed borderline passes for my Science. After a few weeks of lessons, I was able to do well in a school Science quiz. Hence, I feel that these tuition classes were very effective for me, as I went on to top my class for Science in school exams.
Classes by Mr Timothy from Science Tuition In Singapore are fun and he is friendly and approachable. Very highly recommended. My results shot up from F9 to B3.
I found myself enjoying lessons and looking forward to the next lesson. Because of Teacher Mohan's help, I manage to pull my Science results up, from F9 to B3 within 3 months. I know that when I am in doubt, I am always able to turn to my teacher, Mr Mohan from Science Tuition In Singapore, for guidance and assistance.
After having a rather bad year in science last year, I started Science tuition around the beginning of this year. It has really helped me a lot in the understanding of this subject. The notes and resources that Mr Ng from Science Tuition In Singapore provided are very useful. The drilling of the questions as well as thorough revisions led me to improve a lot in Science. I had originally been struggling with Science, and did not really enjoy the subject. However after Mr Ng's lessons, I feel more motivated to do Science. My understanding of the difficult chapters improved so much and made it possible for me to score the high grades which I originally never thought I'd ever score 🙂
The way my private tutor from Science Tuition In Singapore helped me in my learning was a unique and effective way. She taught me how to properly understand the problem and not just memorize the words and concepts. This really worked very well for me! It's also very nice of her to care about her students' learning and take the time to answer my questions through WhatsApp even though it's not during tuition hours. She is patient in making sure that the student learns the topic well before continuing to the next chapters. Definitely a very good tuition teacher.
Ms Pang from Science Tuition In Singapore has positively impacted my life in many ways. She had assisted me in my studies and helped strengthen my understanding of each Science chapter. Overall, Ms Pang has improved my performance academically and also help me to grow as a person by advising me on the better studying methods that suit me and my schedule.
When my son was in Primary 5, I started looking for a Science tutor for him. Mr James from Science Tuition In Singapore has changed Wilson's attitude toward Science. Wilson was very weak in Science and could barely pass. After Mr James started teaching him, Wilson's marks went up steadily. Mr James has a great passion for teaching, and for Science. He is a very good role model for my son, and this is what I really want from a tuition teacher. Wilson managed to get B for his PSLE. Now, he is in Sec 3, and Mr James is still teaching him. Mr James is confident in what he does, and is firm, and dedicated. My son enjoys having lessons with him. We wholeheartedly recommend Science Tuition In Singapore to everyone we know. Thank you Mr James for everything that you have done for Wilson!
After I scored B's in Primary 5, my mother was worried that I might score a B (or worse, a C) for my PSLE. We managed to hire Mr Raheem from Science Tuition In Singapore. He used to teach at MOE schools. Mr Raheem is very familiar with the exam requirements of P6 and PSLE. He taught me what I should do, and what to avoid. I scored an A for my PSLE.
Teacher Terence from Science Tuition In Singapore has been with my elder son Chong Boon since he began secondary school. Chong Boon was failing Science before being taught by Teacher Terence. About 4 months after Teacher Terence started to teach Chong Boon, he managed to get his first-ever B for Science. Chong Boon went on to score an A for Science for his O Levels. We engaged Teacher Terence for my younger son Chong Tze as well. Chong Tze was able to understand rather than just memorize the notes. His grades went from B to A, and maintained at A until his O Levels. Teacher Terence has been sincere, patient, caring and encouraging. He taught both of my sons the necessary skills to do well in their papers, built up their confidence and supported them like a big brother.
My sister and brother were taking pure Chemistry, Biology and Physics. I am taking Science, and it is a little embarrassing because even though it is supposed to be easier than the pure sciences, I was struggling. My best friend told me that her tutor was recommended to her by Science Tuition In Singapore, but that tuition teacher does not teach in the area where I live. Science Tuition In Singapore managed to find me a very good tutor, and now I am scoring consistent B's. I will continue to work hard, and I want to score an A for my O Levels.
Because my previous grades were good, I was put in one of the better classes. But my Science grades were turning out to be worse than my classmates, and my marks were below the average in my class. I became very worried, and my dad found Mr Chia through Science Tuition In Singapore. I listened carefully to his explanations, read all the notes that he gave me, and did as many practice exercises as I could. I got back my A grades, and achieved an A for my O Levels also. Thanks so much, Mr Chia.
I engaged Mr Leong's Science tutoring service when my son was in Primary 5, to help him prepare for his PSLE. Mr Leong from Science Tuition In Singapore identified the key areas that Sebastian needed to focus on, because these were the content and skills that he would definitely need when answering PSLE Science questions. Mr Leong is still teaching Sebastian, who is now in Sec 2. He can be very strict, but he is also very kind and friendly. Funny too, according to Sebastian. Thank you, Mr Leong, for everything that you've done!
Ms Teng's lessons are engaging and fun. Her explanations are simple and to the point. She is from Science Tuition In Singapore and gives additional information and perspectives on some topics, which makes me more interested and excited to learn more. She cares a lot about whether I am able to master the important topics, and is easy to talk to.
My Science grades have been unpredictable: C then A then B then A then C. My parents got very upset because they thought I had not been paying attention in school. They found Mr Ong through Science Tuition In Singapore. He is a former MOE teacher. Mr Ong spent a lot of effort in trying to find out why I answered some questions so badly, and he showed me why I had to stop reading questions wrongly. When I started to understand the questions better, my answers became more accurate. My grades stayed within the B and A range, and I got an A for my O Level Science.
Before Ms Ling from Science Tuition In Singapore started teaching me, I failed Science twice. I was trying hard and studied as much as I could. But I wasn't answering the questions correctly. It was so frustrating. Ms Ling has been a Science tuition teacher for over 10 years and is very familiar with the exam requirements and the latest syllabus. With her as my guide, my grades climbed to C, and then to a B. I am very happy with a B. She is very encouraging and thinks I should work toward an A for my O Levels. I will do my best.
My Science results improved from D7 to B3 within just 4 months, and I had an A2 for my O Level Science. A million thanks to Ms Irene from Science Tuition In Singapore!
Teacher Andrew from Science Tuition In Singapore helped me to score A1 for O Level Science. I was previously scoring C's and B's, throughout Sec 3. All the worksheets and notes he gave to me were a great source of help for my learning and revision. Thank you, Teacher Andrew!
I would Like to say a VERY big THANK YOU to Mr Lim from Science Tuition In Singapore. He helped me improve my Science grade from a C6 to an A2 in my O Levels!
Mr Teo from Science Tuition In Singapore puts in a lot of time and effort in ensuring his students understand what they are learning. Although I was taught by Mr Teo only since the beginning of P6, he has helped improved my understanding of Science. He carefully helped me with the difficult topics, and taught me how to apply my knowledge. Mr Teo has made me confident in my abilities, and he is still teaching me now that I am in Sec 3.
I was taught by Mr Lu from Science Tuition In Singapore from P5 until Sec 4. I was very weak in Science when I was in P5, and it is a subject that I cannot avoid for PSLE and the O Levels. Throughout the time Mr Lu was my Science tuition teacher, he has consistently proven to be not only a great teacher, but also a sincere friend too.
Even though I had only been taught by Ms Yeong for only a few months, not only had my Science grades improved, but my interest in some Science topics has also increased. Ms Yeong's teaching style takes a more interesting approach than the usual teachers in school and she always gives me tips to help me understand the chapter better. Ms Yeong is from Science Tuition In Singapore. She always makes sure that I learn correctly during every lesson, and that I leave the session feeling great.
I find it really helpful when Ms Teresa from Science Tuition In Singapore highlights common questions, or tricky areas to take note of. Her lessons are beneficial to my learning, and I never feel that my time is wasted. I am so glad that she is teaching me. Ms Teresa strives to make every lesson engaging and entertaining for me so that I can remember better.
Mr Kalidasan from Science Tuition In Singapore really helped to make learning Sec 4 Science a lot less painful. He makes sure I am able to apply everything that he had taught me, by giving a few different scenarios where I need to apply the information. Thank you Mr Kalidasan for being so approachable and understanding towards your students' needs and always going out of your way to help me in any way I need!
Mr Hong from Science Tuition In Singapore would cite interesting examples and techniques such as "Another Lazy White Cat In Norway" which would help me in memorising things better. This helps make learning interesting and fun. My Science grades went from B in P5 to an A at PSLE.
Before Ms Cheryl from Science Tuition In Singapore started to teach me, I had met with countless setbacks and failures in Secondary 3 because I missed much of the academic year. As a result, my foundation for all the subjects were very weak, especially for Science. She built up my knowledge step by step and really wanted me to do well. I scored a B for my O Level Science, which was much better than I expected.
Mr Chua from Science Tuition In Singapore is one of the most dedicated tutors I have had. His constant support and guidance helped me through many tough times. He has also made Science lessons less boring than I thought they would be.
After stepping down from CCA (just a month before the mid year exams), I was getting really desperate for help because I started to realize how little I know from the Science syllabus. I scored C5 for mid years in Sec 3, and Mr Leng from Science Tuition In Singapore helped me to get an A2 for my O Level Science. His efficient and systematic teaching style helped me rid my hatred for Science as I could actually grasp concepts quickly.
When I first started lessons with Mr Goh from Science Tuition In Singapore, I was sort of scared of him because he was very strict. Very good at teaching, and gives patient and clear explanations. Over the years, I got used to his teaching style and his expectations. His guidance was extremely useful and I managed to secure distinctions for Science every year.
Teacher Andy from Science Tuition In Singapore made Science easier to digest and understand. He conducts enjoyable lessons which make the overall learning process more conducive. If I had homework that I had difficulty with, Teacher Andy also provides great Science assistance outside of our regular tuition sessions.
Before Ms Janice from Science Tuition In Singapore started tutoring me, I was really struggling with the basic concepts of Science. I could not even pass Science. The resources and guidance that Ms Janice gave me were very helpful and set my foundations right. Ms Janice made Science lessons so much more exciting and lively.
From P2, my parents told me the two schools that they wanted me to aim for. But my Science grades were quite bad. Ms Shereen from Science Tuition In Singapore has been a Science tuition teacher for many years and she knew exactly what I needed to do better in. I managed to get into the school that is my parents' first choice, and we are so very relieved.
My Science grades in Sec 3 were horrible. In the first 2 hours of tuition that I had with Ms Sandra from Science Tuition In Singapore, I learnt and understood more about that chapter than the entire week of classes in school. Ms Sandra teaches in a comical, funny way to encourage me to learn and apply better. I scored B3 for my Science O Levels, and my parents are so happy.
I started P5 doing quite well for Science, but the syllabus got harder after the middle of the year. I couldn't cope, and my dad hired Ms Yvonne from Science Tuition In Singapore. She explains very well. If I still could not understand, she will find another way to describe the content. I scored an A for my PSLE Science.
Science Tuition In Singapore is fast and attentive in their service, and provides a wide choice of tutors for me to select. I recently engaged Science tutors for my P5 daughter and Sec 3 son. Both tutors are responsible, proactive and cheerful. Thumbs up!
The coordinator from Science Tuition In Singapore was able to match all my requirements and provided me a very suitable tutor for my son Mark, who needs some special requirements for teaching. Ms Ho was very effective and understood Mark's concern. Mark also liked Ms Ho's style of teaching. I highly recommend Science Tuition In Singapore because they provide prompt responses and quality tutors.
This is my first time finding Science Tuition In Singapore for tutor recommendations. After giving Ben my criteria for my daughter's tutor, he provided me with a list of very qualified and experienced Science tuition teachers. My husband and I were very impressed. Fast, and professional. My daughter has had 3 sessions so far, and she likes it very much because she is finally able to understand the difficult parts of the syllabus.
It was a great experience enlisting the help of Science Tuition In Singapore. We found a suitable tutor in just 1 day. The coordinators at Science Tuition In Singapore are very helpful, resourceful and efficient. The recommendations for experienced tuiton teachers are very good, and my brothers also hired tutors from Science Tuition In Singapore.
Science Tuition In Singapore was very professional, and helped me find a good tuition teacher for my son very quickly. We couldn't be happier at the quality, and they interviewed so many tutors for us to choose from. No badgering. They reply to queries very promptly. This was a different experience compared to my previous other tuition agencies who kept sending me "reminder" messages and deadlines to select a tutor.
Most affordable and qualified tuition teachers I found online. Got a tutor almost immediately and she's excellent. Ms Janice from Science Tuition In Singapore takes a lot of initiative to ensure the lessons are catered to my exact needs and really brings the subject to life in a fun way.
It was very easy to engage a tutor through Science Tuition In Singapore. Their experienced coordinators were responsive, careful, and honest. They have a very large pool of qualified and effective home tuition teachers to recommend. I am very happy with the results.
Wide range of qualified home tutors. I have hired 2 tutors from Science Tuition In Singapore for my sons. They are very experienced and dependable.
Science Tuition In Singapore sets high standards when they shortlisted suitable tutors for me. Ms Ng has been teaching my daughter for 2 years, and the improvement in marks is good and steady.
My son is not able to learn quickly. I went to a few tuition agencies and none of them could show me profiles that I like. Science Tuition In Singapore showed me the best Science tuition teacher profiles. Tuition is working out very well, and I am so glad because we were running out of time before the PSLE.
My son was feeling lost in Science. His classmates have tuition teachers and they seem to be able to catch up and cope. I found a tutor from Science Tuition In Singapore, and he has a PhD from NUS. Very professional and has good teaching skills. And familiar with the exam marking schemes. My son's grades are much better now.
We resisted having a tuition teacher because Charles was already so busy with CCA and the other subjects. But we also did not want to risk him getting a B for his O Level Science. Ms Loh from Science Tuition In Singapore understands our worries, and she tailors her teaching according to Charles's schedule and learning pace.
The first time Alice scored a C for Science, she cried for a long time. She was scoring A's for her other subjects, and studies very hard. The coordinators from Science Tuition In Singapore quickly found some very experienced tutors for us to choose from. Alice scored an A* for her PSLE, and was accepted into the Integrated Programme.
The previous tutor from another tuition agency did not make any difference to how Maryanne understood the syllabus. We became even more cautious when looking for another tuition agency and tutor to replace that tutor. Science Tuition In Singapore asked some relevant questions and very quickly showed us profiles of tutors with strong records of delivering good exam results.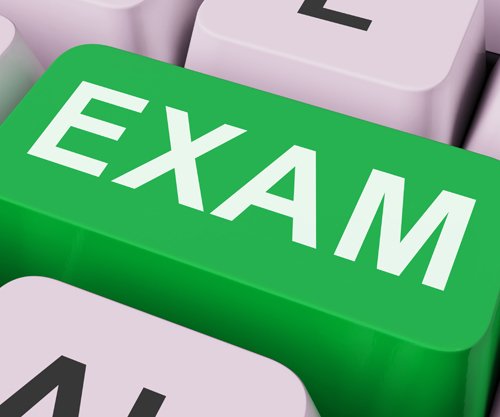 Why Science Tuition In Singapore
Science Tuition In Singapore is the leading home tuition agency in Singapore since 2013. We help students from primary and secondary schools find their ideal home tutor - whether their learning needs are at fundamental or advanced levels. Hire your dependable tutor today
Have you contacted several private tuition agencies and still can't find a good home tutor? Yes, we feel your pain of trying out so many private tuition teachers who can't deliver the results that you want.
Science Tuition In Singapore can give you an instant and professional response after you send in your request.
Hire a reliable and experienced tutor within 24 hours.
With so many choices, it is a daunting task to find the best tutoring websites or online tuition agency in Singapore. 
We are former MOE teachers and had scored A's in Science and Science-related subjects throughout our own academic journey. Our team is in the best position know what you really actually need in order to score better grades. 
Our 100% success rate speaks for itself!
We work hard behind the scenes to ensure that every tuition services request is successfully fulfilled.
Science Tuition In Singapore is the best tuition agency in Singapore that provides the most effective and professional tuition matching service.
14,500+ Tutor Database. Largest In Singapore
Because we have so many top-notch competent and qualified home tutors available in our team, we can definitely quickly find an expert that meets your requirements!
The main reason for the success of our tutor agency is our large pool of Science home tutors giving effective lessons in Science for Primary 3 to Secondary 4, PSLE and GCE O Levels. They each have deep experience in teaching the latest MOE syllabus and are familiar with the exam answering requirements.
Our database of professional private tutors is the biggest in Singapore, and consists of:
School Teachers
University undergraduates

Graduated tutors with PhD, Master's, Bachelor's from the world's best universities that include NUS, NTU, SMU, SUSS, SIT and SUTD
We strongly believe that passionate and committed tutors are very important when helping a child excel in their studies. There are many highly-educated teachers, yet only a few are able to inspire a child with their authentic and genuine passion for teaching and educating a child.
Teachers at Science Tuition In Singapore have gone through our stringent selection process. Besides their qualifications and teaching track record, they must most importantly have the true passion and commitment to teach, to nurture, and to motivate.
Many students have a fear of their teacher(s). The large class sizes in schools further deters them from asking questions. During home tuition, our tutors are friendly and approachable. This encourages their student to feel comfortable asking questions that they would otherwise not dare to in school, for fear of being laughed at or scolded.
This ensures that each of the student's learning gaps is addressed, and that the student will have maximum opportunities to understand the reasons why the student has not been able to score higher marks, clarify any misconceptions/misunderstanding of content, as well as to correct errors when preparing for their homework, tests, or exams.
Get the best Science home tuition teachers, and improve rapidly and easily.
Our tuition fees are always in line with the latest rates quoted by experienced tuition teachers, as well as the demand for certain specific traits of tutors.
Our agent fee or commission is charged to the tutor, so you will only be paying for the completed tuition classes.
The professional tutor-matching process by Science Tuition In Singapore can accurately and quickly connect you with the most suitable and best tutor that matches all your criteria.
A list of 4 to 10 Science home tutors matching your requirements will be sent to you for your review. These tutors have been carefully screened and interviewed by our tuition coordinators. Our tuition coordinators are former MOE Science teachers.
Only Science tuition teachers who are appropriately qualified and have proven teaching track records are recommended to parents. This ensures that your investments on your child's education will accomplish your goals.
As a home tutor agency that has earned much praise and good feedback for our abilities to select the right tutor with the right tuition rate, we are confident of delivering
excellent results to every parent.
Start achieving success. Today.
Customised Materials Tailored For Homework And Exam Preparation
Every student is different, and their pace of learning varies.  
This is why we do not believe in using a generic teaching approach for all students. 
Tutors from Science Tuition In Singapore would select and prepare the materials for each student, ensuring a more effective learning plan for the child.
We identify the strengths and weaknesses of each student, and target areas that need work. This addresses problems immediately. 
One of the objectives of private tutors from Science Tuition In Singapore during our tutoring lessons is to help students get the real feel of the exams.
Through these training sessions, we try to boost their confidence and help them with techniques so that no question seems to be too difficult for them. We want our students to excel Science, and our experienced tuition teachers have planned the learning schedule accordingly.
Whether you're in Primary 3 or Secondary 4, you will be able to practice on worksheets – of different levels of difficulty – that will give you better insight into the topics covered in the exam, and will enjoy the interaction sessions.  The selection of these worksheets  are specially designed to give you better insight into the topics covered in the actual exam.
Step-By-Step Progressive Learning Approach
Science Tuition In Singapore believes in getting the fundamentals right, whether the student has been failing in Science, or has an advanced grasp of Science.
In order to do so, we adopt a progressive learning approach. 
This helps you to build a strong conceptual understanding of the subject/topic, which would then enable you to embark on more challenging questions. 
This involves:
 Stage 1 – Acquiring knowledge
 Stage 2 – Critical Thinking and Analysis 
 Stage 3 – Knowledge application
You will achieve all these 3 stages of progressive learning through:
Understanding of important concepts
Memory techniques – eliminate/reduce "forgetfulness" and confusion
Carefully read and understand what the exam questions really require you to do and answer
Skills, methods and the ability to use the right keywords to answer exam questions
Science Tuition In Singapore Has Maintained Our Reputation For Quality, Effective And Capable Private Tutors, Since 2013
Many school students struggle with their confidence in Science
Since 2013, Science Tuition In Singapore has built a database of more than 14,500 tutors who are specialized in teaching only Science.  Our team of tutors is carefully assessed so that we only match our students with the very best Science tuition teachers in Singapore. Whether you are looking for a Science home tutor for primary school, secondary school, PSLE or GCE O Level, you can always count on us. The needs and academic goals of our students remains our utmost priority. You can trust us with delivering quality with responsibility.
The most effective way of learning is by understanding as opposed to rote learning. Drill and practice has its role in learning but unless you have fully grasped and mastered the concept, you would not be able to achieve a breakthrough in your grades.
Primary School Science Tuition, By Science Tuition In Singapore
Getting a good home tutor will help your child navigate the demanding primary school syllabus.
Are you a parent who gives primary school tuition to your own child after work, no matter how tired you are? 
Is your child disinterested in what you say and simply can't sit still or would rather do something else?
In Singapore, the education system is challenging right from the start (from nursery, then kindergarten) as children embark on their formal education path at the early age of 6 years old. 
Primary school students are exposed to arduous challenges and tremendous pressure as they are introduced to stricter discipline and rules, longer school hours and a need to be more independent in various areas. 
It is therefore important to build a strong foundation and introduce the correct learning habits right at the beginning.
Primary school students have to cope with a heavy load of content, homework, tests and examinations for different subjects such as English, Mother Tongue, Mathematics and Science. 
As they advance to upper primary level, primary school students will be introduced to subject-based banding, which is a refinement of the streaming process. Subject-based banding aims at catering to different abilities of individual, allowing students to learn at their own pace and capabilities. 
In addition to that, the aim of Singapore education system is now not only focusing on textbook-based theories, but exams require advanced problem-solving/logical thinking skills. 
All these factors will bring significantly high level of stress and tension to both parents and children. 
Thus, it is important to facilitate your child's education journey and prepare them for the academic challenges they might face in the future. 
Common Challenges Faced By Primary School Students In Singapore
When students are in Primary School, they are still developing intellectually. They might sometimes find learning to be boring, unnecessary, or overwhelming. 
We understand this, and we hope to help students in overcoming challenges so they can develop a better foundation, in preparation of secondary school and tertiary education. 
With primary level Science, the difficulty lies not in understanding the concept but rather the method of answering the questions.
Here are some of the most common challenges that almost all Primary School students in Singapore face:
Lack of focus and limited attention span
Challenges with memorizing the extensive Primary School content of all subjects
Difficulty in expressing thoughts when formulating answers
Limited scientific vocabulary

Difficulty with understanding concepts and content of primary school subjects and lessons

Fear of asking questions in school

Inability to write well and answer questions

Careless mistakes during examinations

Inefficient time management which leads to the submission of an incomplete examination paper or homework to the school teacher



All primary school students in Singapore face some or all of these challenges. It is the priority of our tutors is to help their students overcome these problems quickly. Our tutors will structure a learning plan according to the student's schedule and learning style.
This tailored learning schedule will enable each student to have a unique and customized study plan that is able to help reinforce their strengths and overcome their topical challenges. It is made just for them. This is why you will notice a significant and consistent improvement in academic grades. Our tutors will make sure of that.
Science Tuition In Singapore's home tutors put into practice a methodical and proven approach to reach a specific targeted learning outcome and grades. We ensure that students learn the correct skills in understanding the exam questions and answering them in the required manner.
Hence, we provide a comprehensive and thorough structure for answering questions that helps you to fully display your knowledge. 
This removes the risk of unnecessary loss of marks from incomplete (or wrong!) answers.
Our private tuition teachers can provide quality learning materials that simplify science concepts while sharpening your mind to tackle more complex questions, at your optimal learning pace and personal preference. 
Additionally, for each primary Science topic, we include subject retention techniques that empower you to remember all that you have learnt, in preparation for your school exams and the PSLE Science examination.
Science Tuition In Singapore's tutors empower you to stay one step ahead and be ready to tackle your school exams and PSLE Science. Through our dedicated tutors, we introduce and ease you into each new science topic, ensuring that you are never lost during your school term.
Students From Science Tuition In Singapore Learn Through:
Primary Science tutors from Science Tuition In Singapore develop students' scientific knowledge and understanding, as well as skills, curiosity, and attitudes.
Clear and detailed notes/explanations which familiarise students with scientific terminology and diagrams
PSLE-format practices and timed-trials for revision
Scientific reasoning techniques where students apply their knowledge to unfamiliar contexts
Worksheets which introduce scientific concepts in easy-to-understand summaries and details
Observation and analysis of experimental set-ups to draw scientific conclusions
Exam-specific question-answering techniques to ensure answers are well-elaborated
Question-analysis skills to identify keywords in questions
Guided practice in unconventional problems and exposure to a wide variety of different question-types
Students achieve PSLE excellence by learning to internalise scientific concepts and applying a critical mindset towards scientific problems. They are also trained to translate concepts into unfamiliar contexts through exposure to a variety of question types.
Some Of The Primary School Science Topics Covered By Science Tuition In Singapore:
Energy Conversion
Diversity of Living and Non-Living Things
Energy Forms and Uses
Diversity of Materials
Interaction Within The Environment
Interaction of Forces
Cycles in Plants and Animals
Electrical System
Cycles in Matter and Water
Cell System
Plant System
Human System
And much more
Secondary School Science, By Science Tuition In Singapore
Having a strong foundation in lower secondary is essential before students advance to upper secondary sciences.
Lower Secondary Science does not typically follow a fixed syllabus and the depth of content for each topic differs from school to school, leading to inconsistencies in learning. Moreover, students are expected to be proficient in Biology, Chemistry and Physics simultaneously for examinations.
The tutors from Science Tuition In Singapore conduct lessons that enable our students to have a head start before embarking on the next chapter in school. Students' scientific knowledge will be reinforced and mastered at home and in school, through the support of our experienced Science tuition teachers. 
We help you grasp concepts easily through our clear and concise explanations.
Accomplished tutors from Science Tuition In Singapore ensure that you are never lost during your school term, and will teach at your optimum learning pace. We will clearly introduce and ease you into each new Science topic, and simplify Science concepts while sharpening your mind to handle the more complex higher-order thinking questions. 
We train our students to think critically and creatively when solving Science problems. 
Our tutors will enhance and deepen your understanding of Science.
Science opens up a spectacular quest for explanations.
Tutors from Science Tuition In Singapore provides interesting explanations by offering students an exciting, in-depth learning experience into the important field of natural Sciences. 
Topics Covered By Private Tutors From Science Tuition In Singapore:
Here are some of the Secondary School Science topics covered by tuition teachers from Science Tuition In Singapore:
Electrical conductivity
Thermal conductivity
Elements as the basic building blocks of living and non-living matter
Magnetic attraction, filtration, evaporation, distillation, paper chromatography
The effects and uses of reflecting surfaces
The functions of the different parts of a typical cell, including the nucleus which contains genetic material (DNA) that can be passed down to the next generation
Multicellular organisms (e.g., plants and animals)
Cells are the basic building blocks that are organised into tissues, organs and systems
The particulate nature of matter being a model representing matter that is made up of small discrete particles in constant and random motion
An atom as an entity that is electrically neutral and is made up of a positively charged nucleus (protons and neutrons) with negatively charged electrons moving around the nucleus
A force can be a contact force (e.g., friction) or non-contact force, (e.g., magnetic force, gravitational force)
Applications of transfer of heat energy through conduction and convection (e.g., in cooling, heating and insulation)
Chemical reactions involve a rearrangement of atoms which are not created or destroyed
Skills Taught By Home Tutors From Science Tuition In Singapore
Academic knowledge is just one aspect of excelling in a Science examination. 
You also need to have the right skills to attempt the exam if you want to have the best grade. 
This is why our tutors focus on cultivating and strengthening these skills so students can achieve the best results.
Here are some of the most important skills every Science student needs to cultivate that Science Tuition In Singapore focuses on:
Building a strong base of basic scientific concepts
Interpreting questions accurately
Identification of concepts and their application to the question
Tips and tricks to memorize scientific concepts
Sequential and clear workings of scientific calculations
Effective time management strategies
Interpreting data and finding patterns and trends
Efficient use of the exam booklet provided
Clear and concise procedures of science experiments
Without these skills, students will not excel in their examinations

Throughout our tutoring sessions, our tutors will help students cultivate these skills so they can be adequately prepared for their examinations
The Best Tuition, By Highly Qualified And Experienced Tutors From Science Tuition In Singapore
Whether you are grappling with the basics of Science in primary school or delving into the specifics of Biology, Chemistry or Physics in secondary school, we have all of your bases covered with our proven methods of teaching Science that mirrors the basic and advanced school curriculum.
Our lessons weave the fun side of science with the technical aspects – which include the application of vital academic skills such as using scientific keywords, analyzing questions and developing answers through inference.
Interactive descriptions and explanations that bring scientific theories and phenomena to life can help you visualize, understand, recall and apply complex concepts.
Through demonstrations, experiments, games and mind maps, you will engage in activities that complement the topics taught in school. 
Everything that we do every day in real life involves Science behind it. Science creates wonders in our world, completely changing the ways we live. We need Science to make our lives simple, beautiful, convenient, comfortable and fun. 
It is therefore useful to be able to question and to discover the principles behind everyday Science. 
Tuition teachers from Science Tuition In Singapore provide answers so that our students can score higher grades in school.
Entrust your grades to the most effective and passionate Science tutor who can help you quickly score much better in all your difficult exams. 
It's Your Turn To Succeed Now
Every year, our Science students exceed their own expectations to achieve impressive results in their PSLE and GCE O Level exams.
Science Tuition In Singapore simplifies sophisticated theoretical concepts for easier understanding.
This helps you gain extra marks whether that's your first day of secondary school or first exam.
These include dedicated exam preparation tuition sessions, which are designed to strengthen your understanding of likely exam topics.
About 80% of our students score Score B3 to A1/AL4 to AL1 in Science.
It's your turn now.
Benefits Of Home Tuition By Science Tuition In Singapore
We understand how busy it can get, in the life of a student in Singapore. With assignments, homework, projects, and CCAs, there is never enough time to complete everything and still be able to rest. Commuting to-and-from school may also leave you with less time to do the things you need to do.
Engaging a private tutor from Science Tuition In Singapore lets you save time commuting as our tutors travel to your home. 
You can indicate your preferences and you get to decide on the location, frequency and duration of your lessons – saving precious time for other activities and pursuits, and the things you love.
With our team of expert home tutors, you can receive personalised and adaptable study plans that strengthen weak areas and offer a deeper understanding and appreciation for the lesson at hand.
Students may fall behind their peers in school due to the lack of attention from their teachers, or they could be too shy and afraid to ask questions in class. In a large classroom setting, a teacher may not have the bandwidth or time to ensure that all students have a sufficient understanding of the topics.
Home tuition by Science Tuition In Singapore – on the other hand – provides you with a safe space to ask any questions you may have about the concept or chapter. With one to one home tuition, an experienced tutor can closely monitor and ensure that you are able to keep up with the syllabus. The private tutor can also provide you with constructive feedback to motivate, teach, and encourage you.
Your very own study coach.
Tailored Learning - Interesting And Engaging Lesson Plans
Say goodbye to boring lessons! Rote learning and traditional lesson plans can seem uninteresting especially when dealing with abstract concepts and dry theories. 
Private tutors, unlike teachers in traditional classroom settings, are not constrained by the adherence to a fixed teaching schedule. Home tutors from Science Tuition In Singapore have the luxury and ability of devising fun and easy-to-learn methods to help students visualise and comprehend abstract concepts.
Instead of the dreaded rote learning, private tutors can engage students by using manipulatives like flash cards, mind maps, and models to explain dry, complicated theories. 
Home tutors from Science Tuition In Singapore use various practical pedagogical tools to accommodate individual learning styles in making learning beneficial, relevant, and engaging. 
Revision is necessary.
But you must revise correctly.
Learning the wrong content or using wrong answering skills is not going to help you get high marks.
When you revisit earlier topics to check your understanding of the various themes and concepts, you need to know what you really should look out for, so that learning that content is going to help you answer the exams questions.
Your tutor from Science Tuition In Singapore is familiar with the latest MOE Science marking schemes and requirements, and also with the most current Science syllabus.
Practice correctly, so that you are well-armed and very prepared for unexpectedly difficult exam questions.
In each Science lesson by tutors from Science Tuition In Singapore, you will be equipped with the knowledge and understanding of crucial scientific concepts and principles, with a focus on conceptual understanding, process skills, problem-solving skills, and answering techniques. You will master the key examinable components, and will practice on materials that are designed to reinforce core skills, concepts and critical thinking skills. You will learn to make parallel connections across topics and undergo rigorous practice to familiarise yourself with the different types of examination questions of varying difficulties. You will be introduced to thought-provoking lessons that will enable you to think beyond the confines of the classroom and the textbook.