Professional Home Tutors For Intensive Private Tuition In:
Primary 3 Science
Primary 4 Science
Primary 5 Science
Primary 6 Science
PSLE Science
Face-To-Face, Online or Hybrid/Blended Lessons
Secondary 1 Science
Secondary 2 Science
Secondary 3 Science
Secondary 4 Science
GCE O Level Science
Face-To-Face, Online or Hybrid/Blended Lessons
With Over 14,500 Experienced And Qualified Tutors Who Specialize In Teaching Only Science, We Are Here To Solve Your Grade-Improvement Needs Once And For All
100% Of Our Tutors Have Between 2 To Over 30 Years Of Tutoring/Teaching Experience
Our founders are two First Class Honours graduates from Cambridge University. Our professional tuition coordinators include MOE Senior Teachers/Heads of Departments, and a recipient of an Outstanding Science Teacher Award.
Our founders are two First Class Honours graduates from Cambridge University. Our professional tuition coordinators include MOE Senior Teachers/Heads of Departments, and a recipient of an Outstanding Science Teacher Award.
Science Tuition In Singapore's large tuition teacher team includes tutors with PhD's, Master's, Bachelor's, university undergraduates, NIE-trained current or ex-MOE teachers.
Home tutors from Science Tuition In Singapore know how to bring out the best in every student. We tailor lessons according to your unique learning needs and aptitudes. 
Our Science private tuition teachers have a proven track record of delivering higher grades, and always go the extra mile to help our students to improve, achieve and excel. 
Since 2013, tutors from Science Tuition In Singapore have been guiding our students to approach challenges with confidence and sound scientific skills.
3 Quick And Easy Steps To Finding The Right Tutor:
Complete our simple form in
3 minutes
Receive tutor recommendations of 4 to 10 experienced and dependable tuition teachers within 24 hours
Select your Science tuition teacher, and begin the first lesson as soon as tomorrow
Reliable Professional Good Science Tuition Teachers
Choose And Hire Good Science Tuition Teachers With Proven Track Records
Tutors: Please Ensure That You Have Registered At https://sciencetuitioninsingapore.com/find-science-jobs-many-today-latest
We Are Not Able To Accept Any Tutor Registrations Through This Hire Tutors Form. Thank You
Science Tuition In Singapore
A Reputation For Helping Our Students Gain Many Marks During Exams
Since 2013, Science Tuition In Singapore has become very well-known among parents and school teachers for helping our students achieve significantly higher grades and academic targets. 
Committed tutors from Science Tuition In Singapore focus on helping students gain the maximum marks for every school and national exam.
Our responsible and dedicated tuition teachers show our students the correct ways to answer difficult exam questions. 
We clearly explain what is required in the latest MOE Science syllabus, and show our students how to apply the knowledge that they had learnt from our tutors. 
Qualified tutors from Science Tuition In Singapore adopt an active learning approach, where students engage in critical and analytical thinking. 
Experienced tutors with proven track records encourage our students to ask us questions and steer our students toward improved grade performance via patient and clear explanations, guided analytical practice, and simple effective memory techniques. 
Master Science Knowledge Application Using The PSLE (Primary School Leaving Examination) And The GCE "O" Level Syllabus
92% improved at least one grade within 3 months of lessons by Science Tuition In Singapore
71% scored an A for GCE O Level Science
73% scored AL1/AL2 for PSLE Science
The MOE Syllabus Keeps On Evolving And Changing
The Science home tutor you choose needs to be familiar with the latest updated syllabus so that they can teach you correctly.
After all, you wouldn't want their teaching to contradict what is being taught in school, or what is required in your important exams.
Science Tuition In Singapore always emphasizes and prioritizes the tutoring track record, familiarity with the current syllabus and teaching ability of each tutor we include in our team, so you can be sure that your tutor is highly experienced in teaching the most current Science syllabus. 
Peace of mind happens when you know that you will consistently do well in Science.
Select a competent home tutor, and you will see an improvement in results very quickly.
Memorising The Entire Textbook Does Not Lead To Good Grades In Your Science Exams
The questions in the exams now require advanced thinking process and analytical skills. 
Therefore, randomly memorising the textbook does not work in Science exams anymore!
Some parents tell us that their child was reaching a breaking point, because they were so unhappy with their grades. Science had become a constant struggle. 
A struggle to understand, a struggle to remember, a struggle to learn, a struggle to focus and concentrate. 
If you do not work on your foundational knowledge, the problem will snowball and you have difficulty in scoring well for your PSLE and GCE O Level.
TRANSFORM AN ORDINARY RESULT TO A1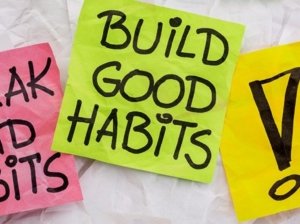 In order to score higher marks for each test and exam, you must fully develop your ability to acquire knowledge and apply it to new circumstances (ie. difficult exam questions that you had not practiced for, previously).
Science Tuition In Singapore helps students actualize their dreams of understanding their content clearly. 
Teaching Skills Of Our Tuition Teachers
Singapore's Most Respected Tuition Agency Specializing In Science Home Private Tuition
What We Are Very Good At:
Show step-by-step ways to solve the problems and to answer  the challenging questions
Giving friendly and helpful hints when guiding students toward the answers that the examiners are looking for
Explain using examples that are relevant and useful for answering test and exam questions
We use proven methods to help students to catch up from temporary dips in their grades
Our friendly, patient, nurturing, approachable, and positive teaching attitudes make the students feel comfortable during our lessons. It is possible to have fun, while learning complicated stuff
Extensive content knowledge. Private tutors from Science Tuition In Singapore can provide answers fast, whenever students feel confused by what they are learning in school
Clarifying the confusion, removing  students' misconceptions
We teach students how to avoid common/careless mistakes, and how to manage their time once they receive their exam papers
Giving different perspectives and better explanations, to help you clearly understand
Home tutors from Science Tuition In Singapore identify and emphasize important exam questions and topics, to ensure that the student is able to apply the new content
Learn ahead of the school syllabus, so that you have more time at home to revise, or to acquire advanced knowledge of Science
Engaging, and encouraging our students to complete their worksheets, and to work toward solving the problems
Teach new concepts every week, making difficult topics easier to understand. The  pace can be at the same speed that each chapter is taught in school, or slower/faster than the school syllabus. Benefits slow, average or fast learners
You no longer have to doubt your ability to score well in Science
We Strengthen Your Understanding Of Common And Challenging Exam Topics
Each one of our success stories is built on a strong foundation of knowledge and exam skills. 
Science Tuition In Singapore carefully handpicks our tuition teachers. 
The process is stringent. We require that each of our tutors have a strong history of helping their students' grades improve, before we shortlist them and show their profiles to parents to review.
Our tutors build content knowledge so that you can meet each of your academic milestones, assessment tasks or examination grade targets. We cultivate our students' skills to objectively analyse and evaluate complicated exam questions – and how to provide correct answers. 
Home tutors from Science Tuition in Singapore are determined, and will work hard to guide you to achieve your goals. 
Science Tuition In Singapore has a division that specializes in helping students who focus on teaching under-performing students. We have found that every student is able to do well in Science, once he or she clears the learning hurdles. It is our tutors' job and passion to find out what the hurdles are, so that you can be on your way to a much stronger pass, or continue to score distinctions.
The Outcome Of Practice Is Confidence. The Outcome Of Confidence Is Greatly-Improved Grades
Science Tuition In Singapore Is The Most Popular Home Tutor Agent, According To Parent Reviews
We conduct comprehensive checks on teaching track records, so that only qualified and capable tutors remain in our databases
As educators, we understand that the right teacher can change the direction of your grades, and how well you can do compared to your classmates. 
Our tutor coordinators therefore meticulously choose the most compatible teacher for each student, from our database of over 14,500 qualified and committed Science tutors. 
Science Tuition In Singapore was founded by two First Class Honours graduates from Cambridge University. 
Our professional tuition coordinators include MOE Senior Teachers/Heads of Departments, and an Outstanding Science Teacher Award recipient. We are very familiar with what students need, in order to quickly gain marks.
Science Tuition In Singapore caters to all academic levels, grade goals, and budgets.
We are the private tuition agency that has the best and most dependable Science tutors in Singapore, since 2013.
You can be confident of an increase in grades.
With an extensive database of more than 14,500 Science tutors, we are sure that we can find the most suitable tutor for you!
Looking For High-Quality Science Tuition Teacher?
Targeted at students in Primary 3 to Secondary 4, our Science home tuition teachers use the newest MOE syllabus, and our tutors will:
Give you the additional exposure to the world of Science through clear explanations and accurate descriptions
A common reason that students do not like Science is because their teachers in school are too fast or too slow when covering the syllabus. Tutors from Science Tuition In Singapore have 2 to over 30 years of teaching experience, and we will teach the syllabus at the pace you are most comfortable with.
Learn from experienced tutors
Give you confidence by preparing you well for your school examinations
Intensive revision, clarification of complicated content, avoidance of careless mistakes, include concepts/skills that are taught only at the best MOE schools. Depending on your preference and grade objective, your tutor from Science Tuition In Singapore can tailor each lesson according to your learning needs. Our teaching methods are proven to boost grades.
Improving students' grades. Since 2013
Ensure that our students have a strong grasp of the core concepts.
Students are often not able to discern which parts of the textbook are important. This might cause them to be shocked and then panic when encountering exam questions that are challenging. Tutors from Science Tuition In Singapore will ensure that you properly understand the essential concepts, and that you have the higher-order thinking and application skills to tackle the difficult questions. 
Learn important exam skills
With 1 to 1 Home Good Science Tuition From Science Tuition In Singapore, Bringing The Best Out Of Your Child Is Entirely Possible!

Juggling school work and co-curricular activities can be challenging.

We know how stressful it can be for both parents and students, and we want you to succeed with the right tutor and the best resources.

Education provides the opportunity for every child to eventually succeed as an adult, and meritocracy is the bedrock of our society.

Making the most of what is taught in the syllabus enables you to develop the necessary skills and aptitude for future careers and jobs.

It is for this reason that we started Science Tuition In Singapore, to ensure that students can receive the crucial help that they need to excel in school.


Qualities To Look For In A Science Tutor
To help you narrow your search, here are some essential qualities you should look for in a Science tuition teacher:
Tutors providing Science private tuition need to have a few years of experience teaching at the same academic level that you are in.  Having such relevant experience means that they are familiar with the syllabus and exam requirements of your academic level. This is why experience is the first thing you should look for when finding the right Science home tutor. 
With experience comes expertise, and such tutors are familiar with the common mistakes and misconceptions that other student at your level would typically make. Your experienced tutor will be able to tell you what to avoid and what to emphasize when you answer test and exam questions.
Science Tuition In Singapore has 14,5000 home tuition teachers. Each of them are experienced at teaching specific academic levels, and will be able to guide you on the best path to gaining more marks for your school tests and national exams. 
You can count on us to provide the best recommendation so you can choose a tutor that best fits your needs.
2. Ability To Spot Weaknesses
The best Science tutors understand the challenges that students face. They also use the tutoring sessions to identify the weaknesses of the student in each chapter. Once they have identified the causes of lower-than-possible-performance, they will work closely with the student to overcome these challenges and obstacles.
Science Tuition In Singapore has the biggest team of experienced and qualified Science home tutors. 
With their many years of experience, together with their expert knowledge of what students must do in order to improve on their mastery of Science (and therefore, increase their grades), our private tuition teachers can easily spot the vulnerable learning areas of their students and help them cultivate and enhance the skills that they must have, in order to gain higher grades. 
You will notice a significant improvement in results in no time.
3. Access To Additional Learning Resources
Our tutors have 2 to over 30 years of experience in conducting Science tuition. They have accumulated supplementary learning materials from  a range of top and average schools in Singapore. These materials will aid students in their learning journey and help them improve their science examination results.
Science Tuition In Singapore can ensure that our recommendations include information on whether the Science tutor will be providing learning resources. It will allow
you to make an informed decision so you can choose the right Science tutor for your child.
Science Tuition In Singapore: #1 Best Science Home Tutors For Each Student
There is a lot of content and concepts that need to be remembered when studying Science. Many students have difficulty in understanding these concepts and applying them when faced with increasingly demanding questions.
Every student has encountered several exam questions that their textbooks and school teachers had never covered.
Yet, some of your classmates were able to answer them and get full marks for those questions.
How did they do this? Because they have good Science tuition teachers who coached them well.
You Can't Go To The Gym Once And Expect To Be Fit Immediately
The best singers have a voice coach.
The best tennis players, soccer players have sports coaches.
They want to transform their OK performance to being capable of  extraordinary achievements.
Your Science coach will guide and encourage you with proven methods that are very specifically designed to jumpstart the way you should learn Science.
So that you can have better focus, greater productivity, and enhanced mastery of how you understand Science.
Tutors from Science Tuition In Singapore will help you avoid saying "I forgot what I needed to do, what I needed to write". These memory lapses are the most costly words in your academic life, and cause you to lose the opportunity to score higher grades.
Embrace The Joy Of Learning While Securing High Scores Every Year
Science Tuition In Singapore provides the complete range of Science home tuition for primary school, secondary school, PSLE and GCE O Level students.
Our team of highly qualified tuition teachers offers the best Science private tuition for these levels.
SINGAPORE'S LEADING PRIVATE TUITION AGENCY
HOW DO I REQUEST FOR A TUTOR?
You can request for a tutor by submitting our online Request Form
Upon receiving your request, we will Whatsapp you to discuss your child's academic needs. We will spend the next few hours shortlisting several suitable tutors within our database and network for your consideration
Our working hours are from 9am to 9pm, seven days a week
Tuition usually commences within one week after you have selected a tutor
TRIAL LESSON
The paid trial lessons can be 1.5 hours or 2 hours per session
CAN I CHANGE THE TUTOR AFTER THE TUITION BEGINS?
You just need to pay for the tuition session(s) that have been conducted. There will not be any extra charges for the change
AM I ABLE TO VIEW THE TUTOR'S CERTIFICATES BEFORE THE FIRST LESSON?
You can request to see the hardcopies of certificates of your tutor to be presented to you during the first lesson
The client acknowledges that it is his/her responsibility to verify the suitability, credentials and qualifications of any tutor with whom he/she engages
HOW MUCH DO I PAY FOR YOUR TUTOR MATCHING SERVICES?
Science Tuition In Singapore is Singapore's leading private tuition agency and our matching service is free for students/parents requesting for tutors. This is because our agency commission is charged to the tutor, not to you
The client will pay to Science Tuition In Singapore half of the fees payable in the first 4 calendar weeks. This amount is the commission to Science Tuition In Singapore for matching the tutor to the client, and will be borne by the tutor
Thereafter, the client will pay the tuition fees directly to the tutor
If lessons are postponed during the first two weeks, the commission payable to Science Tuition In Singapore will be based on the tuition session conducted the subsequent week(s)
The tutor shall collect all fees due to the tutor from the parent after the two weeks. Science Tuition In Singapore will not assist in any recovery of fees
PAYMENT OF FEES
The client is required to pay tuition fees only for the number of hours of lessons given by the tutor.
If you decide to stop the tuition after the first lesson, you are required to pay for only that lesson
Please transfer the fee for that lesson to Science Tuition In Singapore and we will transfer the tutor's fee to him/her
Tutors are not authorized at any time to collect the payment on Science Tuition In Singapore' behalf
Tuition fees are to be paid every 4 weeks to the tutor, unless otherwise agreed between the client and the tutor
PAYMENT MODE
We will provide our bank account information for you to make payment via internet banking or ATM transfer directly to Science Tuition In Singapore' bank account
If the client fails to pay us, Science Tuition In Singapore reserves the right to terminate the Assignment. This is in fairness to the tutor, who might need to give the available slot to another client if this Assignment does not materialize
Once the payment is received, it will be acknowledged in the form of a receipt, issued to the payer (Parent/Requestor/Guardian) via Whatsapp, sms, email or other electronic communications medium. We will also provide details of the Tuition Assignment that can include: tutor's name, hourly fee, date of commencement of tuition, subject(s), level, duration of each lesson and frequency, etc
FIRST LESSON
Once the client accepts the tutor's candidacy, the client will not be able to change the schedule of the First Lesson
Clients are allowed to make changes in the schedule after the First Lesson is over. However, Science Tuition In Singapore hopes that this is not necessary as the tutor has already reserved that slot of time for you
If you want to make changes in the schedule, please consult with your tutor to ask if he/she is able to change the schedule or not
The tutor is to bring his/her identity document, academic transcripts/certificates and relevant documents for the First Lesson for verification purposes
If the tutor is unable to conduct the First Lesson of a tuition assignment, the tutor must call Science Tuition In Singapore at least 3 business days before the actual lesson. If the tutor fails to notify Science Tuition In Singapore of his/her cancellation/postponement, an administrative charge of S$30 will be imposed on him/her
If the tutor fails to contact Science Tuition In Singapore with a valid reason to inform us about the tutor's absence from the lesson, the tutor's profile at Science Tuition In Singapore may be blacklisted. This will be evaluated on a case-by-case basis
LOCATION OF TUTORING LESSONS
Tutors will conduct lessons at the student's residence unless otherwise specified and agreed upon by both the client and the tutor
If the client has a request for the tuition to be conducted at another location (eg a friend's home), Science Tuition In Singapore will ask if the tutor is able to accommodate the request
Science Tuition In Singapore and the tutor will not be responsible if the given location is occupied or not available for use for the lessons and the officially scheduled timings will still be counted as a paid lesson
TUTOR REASSIGNMENT OR CANCELLATION OF ASSIGNMENTS
There is no obligation or contract to complete a fixed number of lessons, except for the First Lesson
If at any time the client is not satisfied with the tutor, the client may request a replacement or termination. However, the client is responsible for paying the fee for the number of lessons given prior to termination
Science Tuition In Singapore will discuss separately with the client and the tutor regarding future tuition arrangements, and Science Tuition In Singapore will change the tutor for the client. There will not be any extra charges for the change and the client needs to pay just for the tuition session(s) that have been conducted
If the client cancels a tutoring assignment before the tutor completes the agreed number of lessons for the first 4 calendar weeks, Science Tuition In Singapore assumes full claim to 50% of the tuition fees for the total number of lessons delivered in the month. For example, if the client had requested for 8 lessons per month, but the assignment was cancelled after the 5th session, Science Tuition In Singapore will be paid pro-rated commission for the 5 lessons conducted
Science Tuition In Singapore will not be liable for any payment charges or issues arising from the cancellation of tuition assignments by the client
If the client terminates the Assignment because the tutor is often late, skips lessons without valid explanations etc, the tutor will bear Science Tuition In Singapore' full commission fee
If the tutor cancels the Assignment after confirming acceptance (that is, the client's contact information and address have been given to the tutor), the tutor will need to compensate the commission which amounts to 50% of the fees payable (as stated in the confirmation Whatsapp, sms, email or other forms of electronic communications messages) for the first 4 weeks
If the tutor wishes to cancel a Tuition Assignment before the end of the first 4 calendar weeks, the tutor is to inform both Science Tuition In Singapore as well as the client at least 3 days before the next lesson date. Science Tuition In Singapore will recover our legal share of the one-time commission of 50% of the fee for the first 4 calendar weeks from the tutor. Tutors are encouraged to have a long-term commitment as the clients have vested their trust in them
TERMINATION
The tutor will receive full or pro-rated payment for the number of lessons rendered, provided the tutor has complied with the Terms of this Agreement
The client has the right to terminate the tuition if the tutor is unable to produce the documents certifying his/her credentials. In such cases, the tutor has to pay Science Tuition In Singapore the amount of money equivalent to the tuition fee for the day, as commission
DISCLAIMER
Science Tuition In Singapore is Singapore's leading private tuition agency in Singapore. While we try to provide clients and tutors with the closest tutor match possible, we cannot guarantee a satisfying match. We hold no responsibility or liability for problems, unhappiness, or disputes that are a result of the tutor or client
Science Tuition In Singapore will not act as an arbitrator for any disagreements that arise between tutor and client
However, Science Tuition In Singapore may try to mediate whenever possible and reserves all rights to blacklist any party who is at fault. Science Tuition In Singapore also reserves the right to terminate or deny services to any client or tutor (actual or potential) at any time
LEGALIZATION OF NON-WRITTEN CONTRACT
At the point of time which the contact details of the client or tutor(s) are given to either party, Science Tuition In Singapore reserves all rights to collect the full commission. This is regardless of whether the tuition cancelled or postponed
PRIVACY
In view of the implementation of the recent Personal Data Protection Act, we require your explicit consent to contact you for tuition related matters. The client and the tutor explicitly agree to Science Tuition In Singapore and our network contacting you via Whatsapp, phone call, sms and/or other electronic communications channels to conduct tuition matches. By registering with Science Tuition In Singapore, you have given us explicit consent to contact you through various electronic media, including Whatsapp, calling, and sms, etc.
Science Tuition In Singapore is the leading private tuition agency in Singapore, and we have placed thousands of reliable tutors with students at all academic levels and subjects, across Singapore
Our experience in knowing what works and what does not ensures that all you need to do is let us know your requirements and preference
Tutor matching is free, and the referral fee is charged to the tutor
Most of our tutors have been a part of our network for many years. Semester after semester, they guide our students through unexpectedly difficult exams, projects or assignments
As Singapore's leading private tuition agency, we are able to immediately tap on our expertise and network to recommend reliable and experienced professional tutors to you
Tuition can start within this week
Our expert tutors can help your child organize their time, prioritize the different assignments and sequence of knowledge, and develop critical thinking and time management skills
Learn the correct study skills and academic content from Singapore's leading private tuition agency
While learning the content is very important to scoring higher grades, the attitude of tutors and their students plays a major role
As Singapore's leading private tuition agency, we are particularly careful about compatibility, because your child has no time to waste when you want to prepare him or her for better academic performance
Science Tuition In Singapore has a team of qualified tutors who specialize in teaching university and polytechnic level modules, for undergraduate students who need private tuition and are studying at NUS, NTU, SMU and universities with a presence in Singapore
We are able to recommend the ideal tutor to you because the best tutors in Singapore have joined our team
Science Tuition In Singapore is Singapore's largest private tuition agency
Copyright © Science Tuition In Singapore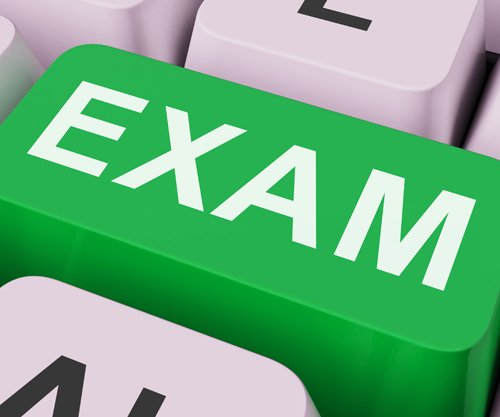 Why Science Tuition In Singapore
Science Tuition In Singapore is the leading home tuition agency in Singapore since 2013. We help students from primary and secondary schools find their ideal home tutor - whether their learning needs are at fundamental or advanced levels. Hire your dependable tutor today
Have you contacted several private tuition agencies and still can't find a good home tutor? Yes, we feel your pain of trying out so many private tuition teachers who can't deliver the results that you want.
Science Tuition In Singapore can give you an instant and professional response after you send in your request.
Hire a reliable and experienced tutor within 24 hours.
With so many choices, it is a daunting task to find the best tutoring websites or online tuition agency in Singapore. 
We are former MOE teachers and had scored A's in Science and Science-related subjects throughout our own academic journey. Our team is in the best position know what you really actually need in order to score better grades. 
Our 100% success rate speaks for itself!
We work hard behind the scenes to ensure that every tuition services request is successfully fulfilled.
Science Tuition In Singapore is the best tuition agency in Singapore that provides the most effective and professional tuition matching service.
14,500+ Tutor Database. Largest In Singapore
Because we have so many top-notch competent and qualified home tutors available in our team, we can definitely quickly find an expert that meets your requirements!
The main reason for the success of our tutor agency is our large pool of Science home tutors giving effective lessons in Science for Primary 3 to Secondary 4, PSLE and GCE O Levels. They each have deep experience in teaching the latest MOE syllabus and are familiar with the exam answering requirements.
Our database of professional private tutors is the biggest in Singapore, and consists of:
School Teachers
University undergraduates

Graduated tutors with PhD, Master's, Bachelor's from the world's best universities that include NUS, NTU, SMU, SUSS, SIT and SUTD
We strongly believe that passionate and committed tutors are very important when helping a child excel in their studies. There are many highly-educated teachers, yet only a few are able to inspire a child with their authentic and genuine passion for teaching and educating a child.
Teachers at Science Tuition In Singapore have gone through our stringent selection process. Besides their qualifications and teaching track record, they must most importantly have the true passion and commitment to teach, to nurture, and to motivate.
Many students have a fear of their teacher(s). The large class sizes in schools further deters them from asking questions. During home tuition, our tutors are friendly and approachable. This encourages their student to feel comfortable asking questions that they would otherwise not dare to in school, for fear of being laughed at or scolded.
This ensures that each of the student's learning gaps is addressed, and that the student will have maximum opportunities to understand the reasons why the student has not been able to score higher marks, clarify any misconceptions/misunderstanding of content, as well as to correct errors when preparing for their homework, tests, or exams.
Get the best Science home tuition teachers, and improve rapidly and easily.
Our tuition fees are always in line with the latest rates quoted by experienced tuition teachers, as well as the demand for certain specific traits of tutors.
Our agent fee or commission is charged to the tutor, so you will only be paying for the completed tuition classes.
The professional tutor-matching process by Science Tuition In Singapore can accurately and quickly connect you with the most suitable and best tutor that matches all your criteria.
A list of 4 to 10 Science home tutors matching your requirements will be sent to you for your review. These tutors have been carefully screened and interviewed by our tuition coordinators. Our tuition coordinators are former MOE Science teachers.
Only Science tuition teachers who are appropriately qualified and have proven teaching track records are recommended to parents. This ensures that your investments on your child's education will accomplish your goals.
As a home tutor agency that has earned much praise and good feedback for our abilities to select the right tutor with the right tuition rate, we are confident of delivering
excellent results to every parent.
Start achieving success. Today.
Customised Materials Tailored For Homework And Exam Preparation
Every student is different, and their pace of learning varies.  
This is why we do not believe in using a generic teaching approach for all students. 
Tutors from Science Tuition In Singapore would select and prepare the materials for each student, ensuring a more effective learning plan for the child.
We identify the strengths and weaknesses of each student, and target areas that need work. This addresses problems immediately. 
One of the objectives of private tutors from Science Tuition In Singapore during our tutoring lessons is to help students get the real feel of the exams.
Through these training sessions, we try to boost their confidence and help them with techniques so that no question seems to be too difficult for them. We want our students to excel Science, and our experienced tuition teachers have planned the learning schedule accordingly.
Whether you're in Primary 3 or Secondary 4, you will be able to practice on worksheets – of different levels of difficulty – that will give you better insight into the topics covered in the exam, and will enjoy the interaction sessions.  The selection of these worksheets  are specially designed to give you better insight into the topics covered in the actual exam.
Step-By-Step Progressive Learning Approach
Science Tuition In Singapore believes in getting the fundamentals right, whether the student has been failing in Science, or has an advanced grasp of Science.
In order to do so, we adopt a progressive learning approach. 
This helps you to build a strong conceptual understanding of the subject/topic, which would then enable you to embark on more challenging questions. 
This involves:
 Stage 1 – Acquiring knowledge
 Stage 2 – Critical Thinking and Analysis 
 Stage 3 – Knowledge application
You will achieve all these 3 stages of progressive learning through:
Understanding of important concepts
Memory techniques – eliminate/reduce "forgetfulness" and confusion
Carefully read and understand what the exam questions really require you to do and answer
Skills, methods and the ability to use the right keywords to answer exam questions
Science Tuition In Singapore Has Maintained Our Reputation For Quality, Effective And Capable Private Tutors, Since 2013
Many school students struggle with their confidence in Science
Since 2013, Science Tuition In Singapore has built a database of more than 14,500 tutors who are specialized in teaching only Science.  Our team of tutors is carefully assessed so that we only match our students with the very best Science tuition teachers in Singapore. Whether you are looking for a Science home tutor for primary school, secondary school, PSLE or GCE O Level, you can always count on us. The needs and academic goals of our students remains our utmost priority. You can trust us with delivering quality with responsibility.
The most effective way of learning is by understanding as opposed to rote learning. Drill and practice has its role in learning but unless you have fully grasped and mastered the concept, you would not be able to achieve a breakthrough in your grades.
Skills Taught By Home Tutors From Science Tuition In Singapore
Academic knowledge is just one aspect of excelling in a Science examination. 
You also need to have the right skills to attempt the exam if you want to have the best grade. 
This is why our tutors focus on cultivating and strengthening these skills so students can achieve the best results.
Here are some of the most important skills every Science student needs to cultivate that Science Tuition In Singapore focuses on:
Building a strong base of basic scientific concepts
Interpreting questions accurately
Identification of concepts and their application to the question
Tips and tricks to memorize scientific concepts
Sequential and clear workings of scientific calculations
Effective time management strategies
Interpreting data and finding patterns and trends
Efficient use of the exam booklet provided
Clear and concise procedures of science experiments
Without these skills, students will not excel in their examinations

Throughout our tutoring sessions, our tutors will help students cultivate these skills so they can be adequately prepared for their examinations
The Best Tuition, By Highly Qualified And Experienced Tutors From Science Tuition In Singapore
Whether you are grappling with the basics of Science in primary school or delving into the specifics of Biology, Chemistry or Physics in secondary school, we have all of your bases covered with our proven methods of teaching Science that mirrors the basic and advanced school curriculum.
Our lessons weave the fun side of science with the technical aspects – which include the application of vital academic skills such as using scientific keywords, analyzing questions and developing answers through inference.
Interactive descriptions and explanations that bring scientific theories and phenomena to life can help you visualize, understand, recall and apply complex concepts.
Through demonstrations, experiments, games and mind maps, you will engage in activities that complement the topics taught in school. 
Everything that we do every day in real life involves Science behind it. Science creates wonders in our world, completely changing the ways we live. We need Science to make our lives simple, beautiful, convenient, comfortable and fun. 
It is therefore useful to be able to question and to discover the principles behind everyday Science. 
Tuition teachers from Science Tuition In Singapore provide answers so that our students can score higher grades in school.
Entrust your grades to the most effective and passionate Science tutor who can help you quickly score much better in all your difficult exams. 
It's Your Turn To Succeed Now
Every year, our Science students exceed their own expectations to achieve impressive results in their PSLE and GCE O Level exams.
Science Tuition In Singapore simplifies sophisticated theoretical concepts for easier understanding.
This helps you gain extra marks whether that's your first day of secondary school or first exam.
These include dedicated exam preparation tuition sessions, which are designed to strengthen your understanding of likely exam topics.
About 80% of our students score Score B3 to A1/AL4 to AL1 in Science.
It's your turn now.
Benefits Of Home Tuition By Science Tuition In Singapore
We understand how busy it can get, in the life of a student in Singapore. With assignments, homework, projects, and CCAs, there is never enough time to complete everything and still be able to rest. Commuting to-and-from school may also leave you with less time to do the things you need to do.
Engaging a private tutor from Science Tuition In Singapore lets you save time commuting as our tutors travel to your home. 
You can indicate your preferences and you get to decide on the location, frequency and duration of your lessons – saving precious time for other activities and pursuits, and the things you love.
With our team of expert home tutors, you can receive personalised and adaptable study plans that strengthen weak areas and offer a deeper understanding and appreciation for the lesson at hand.
Students may fall behind their peers in school due to the lack of attention from their teachers, or they could be too shy and afraid to ask questions in class. In a large classroom setting, a teacher may not have the bandwidth or time to ensure that all students have a sufficient understanding of the topics.
Home tuition by Science Tuition In Singapore – on the other hand – provides you with a safe space to ask any questions you may have about the concept or chapter. With one to one home tuition, an experienced tutor can closely monitor and ensure that you are able to keep up with the syllabus. The private tutor can also provide you with constructive feedback to motivate, teach, and encourage you.
Your very own study coach.
Tailored Learning - Interesting And Engaging Lesson Plans
Say goodbye to boring lessons! Rote learning and traditional lesson plans can seem uninteresting especially when dealing with abstract concepts and dry theories. 
Private tutors, unlike teachers in traditional classroom settings, are not constrained by the adherence to a fixed teaching schedule. Home tutors from Science Tuition In Singapore have the luxury and ability of devising fun and easy-to-learn methods to help students visualise and comprehend abstract concepts.
Instead of the dreaded rote learning, private tutors can engage students by using manipulatives like flash cards, mind maps, and models to explain dry, complicated theories. 
Home tutors from Science Tuition In Singapore use various practical pedagogical tools to accommodate individual learning styles in making learning beneficial, relevant, and engaging. 
Revision is necessary.
But you must revise correctly.
Learning the wrong content or using wrong answering skills is not going to help you get high marks.
When you revisit earlier topics to check your understanding of the various themes and concepts, you need to know what you really should look out for, so that learning that content is going to help you answer the exams questions.
Your tutor from Science Tuition In Singapore is familiar with the latest MOE Science marking schemes and requirements, and also with the most current Science syllabus.
Practice correctly, so that you are well-armed and very prepared for unexpectedly difficult exam questions.
In each Science lesson by tutors from Science Tuition In Singapore, you will be equipped with the knowledge and understanding of crucial scientific concepts and principles, with a focus on conceptual understanding, process skills, problem-solving skills, and answering techniques. You will master the key examinable components, and will practice on materials that are designed to reinforce core skills, concepts and critical thinking skills. You will learn to make parallel connections across topics and undergo rigorous practice to familiarise yourself with the different types of examination questions of varying difficulties. You will be introduced to thought-provoking lessons that will enable you to think beyond the confines of the classroom and the textbook.